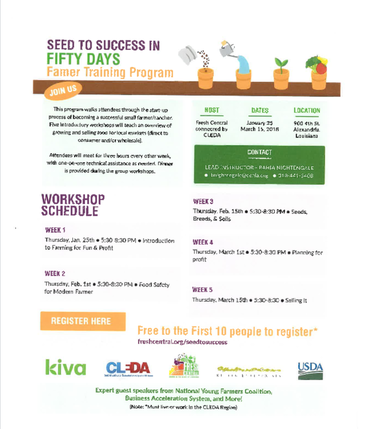 Mission Statement

The Grant Parish Library has as its mission to fulfill the educational, informational and recreational needs of the people of Grant Parish. The library's objective is to help people educate themselves, become socially and politically aware, develop their creative abilities, and enjoy and appreciate literature and art.
We provide:
books, newspapers, magazines, videos, books on tape, and electronic databases - resources for young and old, students, and business people.
Special activities like children's summer reading programs, story time, Louisiana Endowment for the Humanities programs, adult's winter reading program, and other exhibits and programs for children, young adults and adults.
information services, inter-library loan, reader's advisory services and public access computers.
GRANT PARISH LIBRARY BOARD of CONTROL

The Grant Parish Library Board of Control will hold their next meeting
Tuesday, April 10, 2018 at 5:00p.m. in Georgetown, La

President
Treasurer


​
Ex-Officio


Sue Tant
Tony L. Vets
Robert Smith
Edwina Ricks
​Judi Womack
Cephas Bowie, Jr.
OUR STAFF

Director
Bookmobile / ILL Manager
Bookmobile Assistant / Driver
System Branch Manager / Outreach Coordinator
​Circulation Assistant
​Montgomery Branch Associate
Dry Prong Branch Associate
Pollock Branch Associate
Georgetown Branch Associate
Technical Assistant


Deidre Fuqua
Becky Edwards
Treesnic Johnson
Theresa N. Tademy
​Lacee Douglas
​Pat Dubois
Jessica Wright
​Chastidy Garrett
Mary Grice
Lauren Mayeux